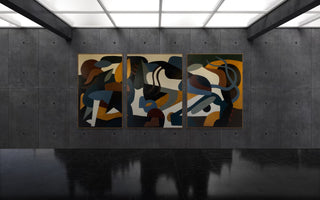 ANIMALIA FERA
200 x 120 // 200 x 150 // 200 x 150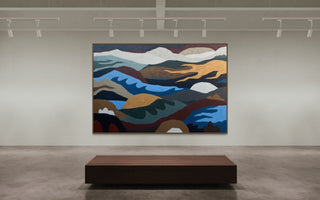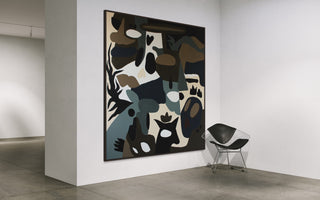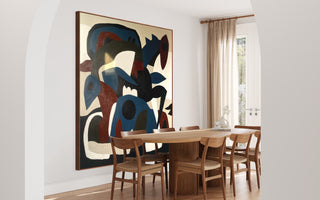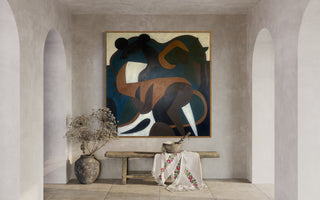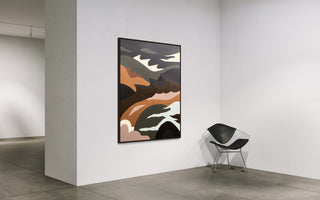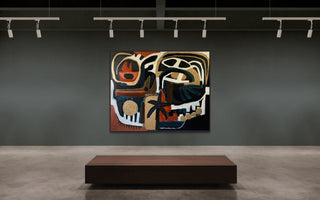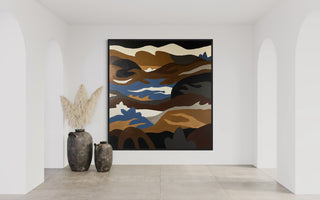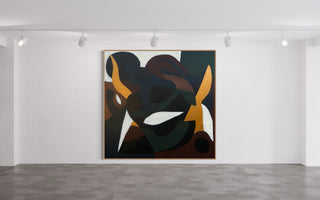 We are called upon by our creator. Mother Earth embraces us with love and pain. All so that each of us can learn to walk the winding paths that life may lead us on. We are guided by the universe if we are open to it.
The series STARS. MOON. TREES. is a journey through the darkest corners of life, but also the most beautiful. Our wild survival instinct and inner compass allow us to navigate a world filled with danger and accidents, all constantly watching and observing us. Only with honesty, courage, and desire can we navigate around them, but we cannot deny them.
The pieces take you through the hilly landscape, and further on to the unpredictable volcanoes and deep into the darkest clutches of the forest. They also take you up into the sky. From here we can look down upon everything. All that is happening right in front of us. Our wings spread and our hearts fill with positive melancholy. The primal human still lives. It is right here, in both you and me.
Shapes, geometry, elements from the nature and mythical creatures form
all over the world form the framework for his new pieces. Let the abstract engulf you in a painting of evident figures. Surrender yourself to the unknown and trust your intuition.
We let ourselves be guided by the Stars, the Moon, and the Trees.